Getting paid cash for your car can be tricky. Whether working with a trusted junkyard or an online buyer, you never know exactly who you can trust. Because scammers are everywhere, especially when dealing with cash. Luckily we buy junk cars for cash in Paterson, NJ.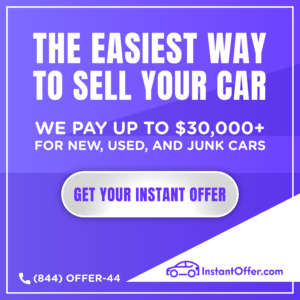 Auto Salvage Yards in Paterson, NJ
Harry & Phil's Auto Wrecking – 45 Montgomery Street, Paterson, NJ 07051
A & B Scrap Co. – 222 Presidential Blvd, Paterson, NJ 07522
A & R Used Auto Parts – 1 Bergen Street, Paterson, NJ 07522
Junk Car Pros – 176 E 7th Street, Paterson, NJ 07524
H & A Auto Parts – 16 Bloomfield Avenue, Paterson, NJ 07503
Should I Sell My Junk Car to a Paterson, NJ Salvage Yard?
While there are plenty of junkyards in Paterson and across New Jersey, do not bother calling around to find the best price. Different salvage yards will offer different prices for your junk car.
It may seem smart to get a bunch of different offers for your car, but that will take a lot of time. Plus, you are limiting yourself to salvage yards in Paterson, NJ.
By using InstantOffer.com you can be sure that you are getting the best offer for your junk car. We receive bids from not only Paterson salvage yards, but also salvage yards all over New Jersey.
So don't bother trying to track down all of the New Jersey junkyards because we bring their offers to you.
How to Sell My Junk Car for Cash
If you have a junk car to sell, then we want to buy it. InstantOffer.com makes it easy to sell junk cars for cash Paterson NJ.
If you're from Paterson, New Jersey all you have to do is give us a call at 844-633-3744. You can also fill out our online form.
Once you submit your car's make, model, and year we will do our magic calculating the highest offer for your junk car.
We do so by scanning all of the bids we receive from Paterson NJ auto salvage yards and New Jersey salvage yards. Once we know the best price, we send that offer to you instantly.
Once you accept our instant offer, our Paterson NJ car buyer will contact you to schedule a pick up date.
On the day of, the car buyer will come to Paterson and inspect your car. As long as it matches your description, you'll be paid on the spot and your junk car will be towed away for free. It could not be easier to sell junk cars for cash in Paterson NJ!