Florida is one of the USA's fifty states and it is a great state for scrapping your car. There plenty of junk yards in Florida for you to sell your junk car to.
Florida junk yards are skilled at operate car crushers and processing junk cars. Scrap yards in Florida process thousands of junk cars per year and recycle thousands of tons of scrap metal. If you're looking for junk yards in Florida, there are plenty located throughout the state. In fact, we work with Florida junk yards and Florida scrap yards to buy junk cars all over Florida.
InstantOffer.com makes it simple to sell your junk car to Florida junk yards. We work with scrap yards, junk haulers, and car buyers throughout Florida to get the best prices for people like you. If you're in Florida and you have a car to sell, look to further. Just give us a call at (844) OFFER-44 to get your instant offer today.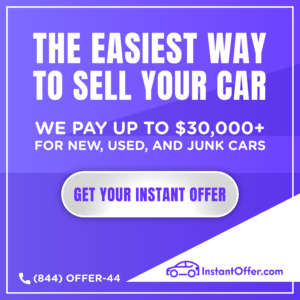 Junk Yards in Florida
Central Florida Auto Salvage – Zephyrhills, FL
Florida Junk Cars – Tampa, FL
Junkyard Dog – Fort Lauderdale, FL
Cash for Junk Cars Fort Lauderdale – Fort Lauderdale, FL
Florida Junk Cars Orlando – Orlando, FL
Ocala Junk and Auto Parts – Ocala, FL
U Pull and Save – Fort Myers, FL
Cash for Junk Cars Fort Myers – Fort Myers, FL
Junk Cars Orlando – Kissimmee, FL
A and A Auto Salvage – Fort Pierce, FL
Junk My Car Miami – Miami, FL
Best Used Auto Parts – Miami, FL
Orlando Junk Cars – Orlando, FL
U Pull It – Davie, FL
Deland U Pull It – DeLand, FL
Astro Auto Salvage – Boyton Beach, FL
Junk Car Used Auto Parts – Orlando, FL
Al Buys Junk Cars – Orlando, FL
Beaver Junk Cars – Orlando, FL
Oscar Used Auto Parts – Tampa, FL
Cash for Junk Cars – Minneola, FL
Branif Used Auto PArts – Melbourne, FL
Go Pull It – Jacksonville, FL
We Buy Junk Cars and Trucks – Clearwater, FL
Junk Car Cash Removal – Orlando, FL
Moye's Auto Salvage and Junkyards – Holly Hill, FL
Osceola Auto Salvage – Kissimmee, FL
ABC Junkyard – Jacksonville, FL
Florida Auto Salvage – Orlando, FL
Salvage Auto Buyers Orlando – Orlando, FL
LKQ Pick Your Part – Orlando, FL
We Buy Junk Cars Tampa – Tampa, FL
Flamingo Auto – Homestead, FL
IPS Auto PArt Inc Junk Yard – Fountain, FL
Mid FLorida Auto Salvage – Mulberry, FL
Citrus County Auto Recyclers – Homosassa, FL
J and B Used Auto Parts – Orlando, FL
Junk Cars Orlando Florida – Orlando, FL
John's Pull and Save Auto Parts – Palatka, FL