Illinois is one of the USA's fifty states and it is a great state for scrapping your car. There plenty of junk yards in Illinois for you to sell your junk car to.
Illinois junk yards are skilled at operate car crushers and processing junk cars. Scrap yards in Illinois process thousands of junk cars per year and recycle thousands of tons of scrap metal. If you're looking for junk yards in Illinois, there are plenty located throughout the state. In fact, we work with Illinois junk yards and Illinois scrap yards to buy junk cars all over Illinois.
InstantOffer.com makes it simple to sell your junk car to Illinois junk yards. We work with scrap yards, junk haulers, and car buyers throughout Illinois to get the best prices for people like you. If you're in Illinois and you have a car to sell, look to further. Just give us a call at (844) OFFER-44 to get your instant offer today.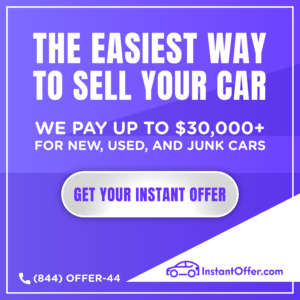 Junk Yards in Illinois
111 Salvage – Granite City, IL
Speedway Salvage – East St Louis, IL
Junk Brothers – Alton, IL
LKQ Pick Your Part – Chicago, IL
Pick N Pull – Summit, IL
LKQ Pick Your Part Chicago Heights – Chicago Heights, IL
LKQ Pick Your Part Blue Island – Blue Island, IL
Calumet City Auto Wreckers – Calumet City, IL
Southwest Auto Salvage – Lockport, IL
Route 14 Auto Parts – Woodstock, IL
Victory Auto Wreckers – Bensenville, IL
A+ Cash For Junk Cars – Bolingbrook, IL
City Auto Wreckers – Aurora, IL
Auto Parts City – Gurnee, IL
Aero Auto Parts – Chicago, IL
J & L Auto Salvage – Edwardsville, IL
Jim Beringer Auto Wrecking – Streator, IL
Illinois Scrap Metal Processing – Chicago, IL
AI Johnson Towing – East St Louis, IL
Smart Tow Cash For Junk Cars Chicago – Chicago, IL
Billie Jo's Parts and Towing – Peoria, IL
Again Auto Parts – Chicago, IL
Bilderback's Auto Parts Inc – South Beloit, IL
A1 Used Auto Parts – Peoria, IL
Jays Auto Salvage – Knoxville, IL
Frank's West Side Auto Parts Inc – Chicago, IL
Joliet U Pull It – Joliet, IL
LKQ Pick Your Part Rockford – Rockford, IL
Hitchcock Scrap Yard – Canton, IL
Green Guys Removal – Moline, IL
Auto Salvage Co – Peru, IL
Nevill's Auto Salvage – Springfield, IL
U Pick A Part – Chicago, IL
Modern Scrap – Springfield, IL
Y Yard Auto and Truck – Effingham, IL
Top Dollar Junk Cars – Alsip, IL
Midway Auto Parts and Salvage – Galesburg, IL