Maryland is one of the USA's fifty states and it is a great state for scrapping your car. There plenty of junk yards in Maryland for you to sell your junk car to.
Maryland junk yards are skilled at operate car crushers and processing junk cars. Scrap yards in Maryland process thousands of junk cars per year and recycle thousands of tons of scrap metal. If you're looking for junk yards in Maryland, there are plenty located throughout the state. In fact, we work with Maryland junk yards and Maryland scrap yards to buy junk cars all over Maryland.
InstantOffer.com makes it simple to sell your junk car to Maryland junk yards. We work with scrap yards, junk haulers, and car buyers throughout Maryland to get the best prices for people like you. If you're in Maryland and you have a car to sell, look to further. Just give us a call at (844) OFFER-44 to get your instant offer today.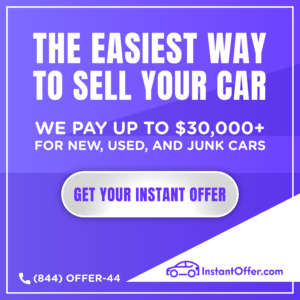 Junk Yards in Maryland
Crazy Ray's Auto Parts – Baltimore, MD
LKQ Pick Your Part – Jessup, MD
Crazy Ray's Edgewood Auto Parts – Edgewood, MD
Petry's Junk Yard Inc – Westminster, MD
Bennett & Cohey Junk Yard – Chestertown, MD
Brandywine Automotive Center – Brandywine, MD
Albright's Auto Salvage – North East, MD
Ellis Wise Junkyard & Towing – Clarksville, MD
Thomas Junk Yard – Trappe, MD
LKQ Pick Your Part Baltimore – Baltimore, MD
Smitty's Auto Parts – Pasadena, MD
Beltway Junk Car Removal – Baltimore, MD
Andy's Used Auto Parts – Bladensburg, MD
Hollywood Used Auto Parts – Hollywood, MD
Shred White and Blue – Frederick, MD
Foys Auto Salvage – Greensboro, MD
Charlotte Hall Metal and Scrap – Charlotte Hall, MD
All About The Junk – Baltimore, MD
Maryland Used Auto Parts – Joppatowne, MD
Savemore Auto Parts – Fort Washington, MD
Beltway Used Auto Parts LLC – Hyattsville, MD
Foreign Car Parts – Upper Marlboro, MD
Just Junk – Parkville, MD
Beltsville Auto Recyclers – Baltimore, MD
Buck's Towing and Transport LLC – Baltimore, MD
LKQ Pick Your Part – Edgewood, MD
B & H Auto Parts – Elkton, MD
John Brown's Auto Parts Inc – White Hall, MD
Tennant Yard – Baltimore, MD
B & B Auto Salvage – Upper Marlboro, MD