Pennsylvania is one of the USA's fifty states and it is a great state for scrapping your car. There plenty of junk yards in Pennsylvania for you to sell your junk car to.
Pennsylvania junk yards are skilled at operate car crushers and processing junk cars. Scrap yards in Pennsylvania process thousands of junk cars per year and recycle thousands of tons of scrap metal. If you're looking for junk yards in Pennsylvania, there are plenty located throughout the state. In fact, we work with Pennsylvania junk yards and Pennsylvania scrap yards to buy junk cars all over Pennsylvania.
InstantOffer.com makes it simple to sell your junk car to Pennsylvania junk yards. We work with scrap yards, junk haulers, and car buyers throughout Pennsylvania to get the best prices for people like you. If you're in Pennsylvania and you have a car to sell, look to further. Just give us a call at (844) OFFER-44 to get your instant offer today.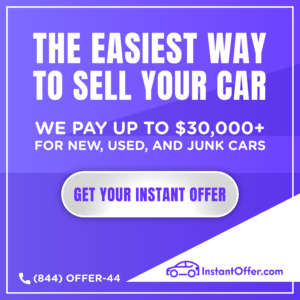 Junk Yards in Pennsylvania
Harry's U Pull It – Allentown, PA
Pic-A-Part Home of Junk Yard Barbie – Morrisville, PA
Essington Avenue Used Auto Parts – Philadelphia, PA
Philadelphia Junk Cars Inc – Philadelphia, PA
Weaver's Auto PArts & Junkyard – Quakertown, PA
Orthodox Auto Company – Philadelphia, PA
Charles Spencer Junk Yard – Hunlock Creek, PA
Eichelberger's U Pull It – Spring Grove, PA
Harry's U Pull It – West Hazelton, PA
Nick's Used Auto Parts – Levittown, PA
Prospect Used Auto Parts – New Oxford, PA
Junk Car Pittsburgh Auto Salvage – Braddock, PA
Evans Auto Salvage – Harrisburg, PA
Novak Auto Parts – New Brighton, PA
Cash For Junk Cars – Temple, PA
Baughman's U Pull It – York, PA
EZ Pull & Save Auto Parts – New Ringgold, PA
Clemens Salvage – Watsontown, PA
Auto Recycling Inc – Coplay, PA
Cash For Cars PA – Erie, PA
Philly Auto Salvage and Parts – Philadelphia, PA