Texas is one of the USA's fifty states and it is a great state for scrapping your car. There plenty of junk yards in Texas for you to sell your junk car to.
Texas junk yards are skilled at operate car crushers and processing junk cars. Scrap yards in Texas process thousands of junk cars per year and recycle thousands of tons of scrap metal. If you're looking for junk yards in Texas, there are plenty located throughout the state. In fact, we work with Texas junk yards and Texas scrap yards to buy junk cars all over Texas.
InstantOffer.com makes it simple to sell your junk car to Texas junk yards. We work with scrap yards, junk haulers, and car buyers throughout Texas to get the best prices for people like you. If you're in Texas and you have a car to sell, look to further. Just give us a call at (844) OFFER-44 to get your instant offer today.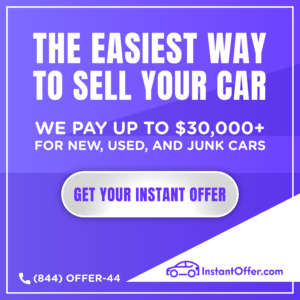 Junk Yards in Texas
John's Salvage Co – Seguin, TX
JR's Junk Cars – Valley View, TX
Xavier Junk Cars – Dallas, TX
Texas Auto Salvage – Grand Prarie, TX
Auto Parts Junkyard – Austin, TX
Tonny's Auto Salvage – Dallas, TX
Pick N Pull – Dallas, TX
Junk Cars Arlington – Arlington, TX
First Choice American &Import – Dallas, TX
Homero's Junkyard – Edinburg, TX
South Texas Salvage – Corpus Christi, TX
Mittag Auto Salvage – Houston, TX
High Performance Salvage Inc – Adkins, TX
Mr Ed's Auto Salvage – Kennedale, TX
Bill Jones Auto Parts – Dallas, TX
Highway 6 Auto Recycling Inc – Nevada, TX
CTC Auto Ranch – Denton, TX
American Export – Mesquite, TX
We Buy Junk Cars – Conroe, TX
Roy Miller Auto Salvage – McKinney, TX
Borger Junk Yard – Borger, TX
CBS Metals Inc – Texas City, TX
Special Truck and Auto Salvage – Austin, TX
LKQ Pick Your Part Austin – Austin, TX
Elite Auto Salvage – Dallas, TX
Farris Auto Salvage – Grand Prarie, TX
A-1 Salvage – San Antonio, TX