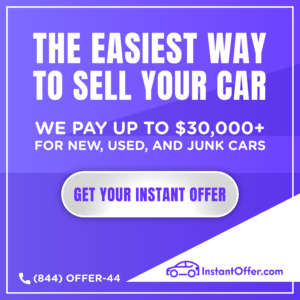 We Buy Cars in Trenton, NJ
Trenton sees millions of drivers every year. It also has a bustling auto industry with over a hundred car dealerships in the region. That reminds me of the ago old tale: Where there are cars to buy, there are cars to sell. And we buy junk cars in Trenton every single day. 
Whether you're from Trenton, New Brunswick, or anywhere in New Jersey for that matter, we can help. We can come to you, pick up the car, and pay you cash once you accept our instant offer. If you're a transplant from Brooklyn, we buy cars from there too!
Junk Car Buyers Near Trenton, NJ
Holding onto a junk car can lead a number of problems. Not only is it an eyesore to look at, but you are losing value everyday it sits unwanted. Plus, the leftover oil, metal, and plastics can harm the environment and nearby wildlife. These materials could be scraped and the car can be up to 95% recyclable.
If you are looking for junk cars buyers Trenton is the place to be. We pay cash for junk cars Trenton NJ and throughout the entire state. We buy junk cars Trenton NJ! 
Our local Trenton car buyers are waiting to help customers just like you get rid of an unwanted vehicle. Just give us a call or fill out our online form and we'll make you an offer for your junk car. If you accept, we'll arrange to pick it up in one to two days. Once we arrive, we'll inspect the car to confirm the provided details. If the car matches your description, we'll be on our way with the car in tow (for FREE!).