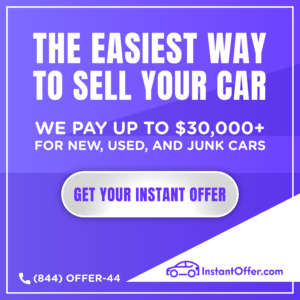 We Buy Cars in Corpus Christi, TX
Corpus Christi is home to over 300,000 Texans. As a coastal town, it is one of Texas' great tourist attractions as well.
As a matter of fact, it's also a great place to sell you used, new, or junk car. Don't bother looking for a local junk car buyer because InstantOffer.com is your local car buyer.
If you have a car that you want to sell, then we have buyers that want to pay. Our network of junk car buyers in Corpus Christi, TX are pros looking to pay cash for your vehicle. Everything's bigger in Texas, and that includes our car buyer network. We even work with Pick N Pull Corpus Christi to get you the best offer for your car.
Don't wait too long! Every second you wait, your car loses more of its value. All you have to do is give us a call or fill out our online form, provide some details about your car and your job is done. Everything else will be handled is handled by us – from paying you cash to towing your car for free.
Junk Car Buyers in Corpus Christi
It doesn't matter where in south Texas you're located – be it Laredo, Brownsville, McAllen, or Corpus Christi, our local junk car buyers are waiting to take your car off your hands. Thanks to InstantOffer.com, all it takes to sell a junk car in Corpus Christi is to give us a call.
That's it! We take care of everything else. From scheduling the pickup, paying you cash, and providing free car removal, we are here to make your life easier.